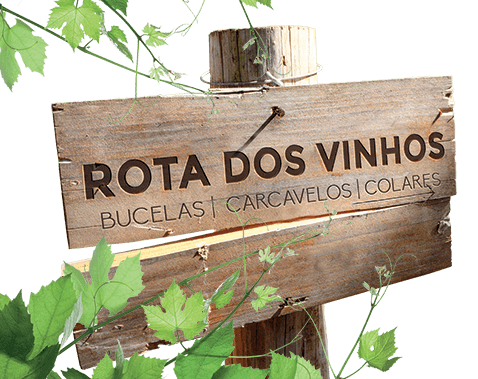 Bucelas, Carcavelos and Colares Wine Route
The Bucelas, Carcavelos and Colares Wine Route proposes to raise recognition and protection of its wine regions by encouraging wine and gastronomic activities and, through wine tourism,  promote these territories based on the value of their heritage, whether wine oriented, landscape or architectural.
In accordance with the European Charter on Enotourism, we intend to follow the principles of sustainable development, reinforcing the positive interactions between the wine tourism activity and other economic sectors of the territory, in a global appreciation of our heritage. In this way, other economic sectors as well as the population itself are added values to be considered when developing a strategy.
This Route is able to present,  within three demarcated areas (Bucelas, Carcavelos and Colares), a variety of wines ranging from the red Colares wines aged in wood casks, to the fruity whites or the sparkling wines of Bucelas and the ambivalent generous Carcavelos wine, which can be drunk both as aperitif or digestif. 
These three regions (with qualities and characteristics recognized for the Carcavelos and Colares wines by decree n.º1 of May 10th
 1907) produce, besides wines for domestic consumption, historical wines dating back many centuries in Portuguese exports , namely to England, the British colonies in North America, the United States of America, Brazil and other smaller markets. If circumstances have diminished the quantity produced, the quality is guaranteed, maintained through science, technology and the purity of these genuine win
es.