Regarding the heritage, the gardens and the Palace of the Marquis of Pombal, classified as a national monument is an example of the valuable heritage of the eighteenth century, whose project is by Carlos Mardel, famous Hungarian architect who had a privileged role in the Pombaline reconstruction of Lisbon, after the earthquake of 1755. Quinta Real de Caxias and  the Fort of São Julião da Barra, are local tourist reference as well.  The Manuel de Brito Art Centre (CAMB), inserted in the Palácio Anjos, in Algés, houses a valuable collection of Portuguese contemporary art, that deserves your visit.
On the other hand, the Palace of Egypt, 18th-century building converted into a Cultural Center, holds an exhibition space with regular programming and featured a tearoom, a restaurant and a bar and even a municipal bookstore where you can find various thematic publications edited by the local authority.  Outdoor attractions such as Parque dos Poetas, space that honors the great poets and poetry, or the national Gunpowder factory of Barcarena, a vast area devoted to memory (Museum of black powder), to education (Atlantic University), and the contact with nature, are examples of harmony between knowledge, culture and leisure. The Riverside waterfront offers natural conditions prone to summer activities, especially "Praia da Torre" and Santo Amaro de Oeiras beach. You can also find the Ocean Pool, a reference in the region because it is a large swimming pool with salt water, with quality support structures and a privileged view of the Tagus River.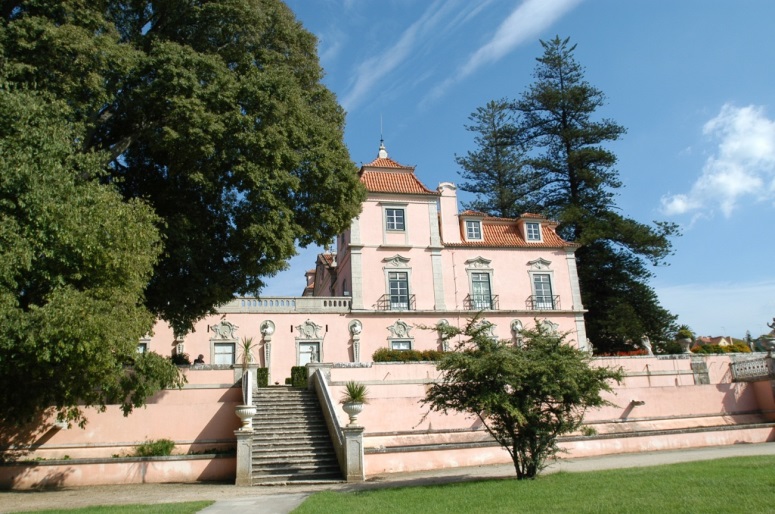 Palácio do Marquês de Pombal
O Palácio do Marquês de Pombal ou Palácio do Conde de Oeiras é um solar típico do século XVIII que fica localizado no Centro Histórico de Oeiras.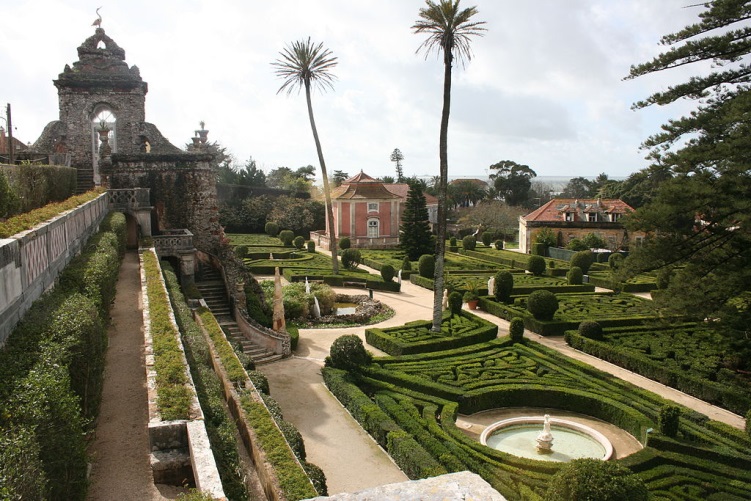 Quinta Real de Caxias
É um exemplar único no panorama da arte dos jardins pelo valor arquitectónico, escultórico e alegórico do conjunto da cascata, miradouro e grupos escultóricos. As esculturas de Machado de Castro são envolvidas por um ambiente ao estilo de Versailles.

Forte de São João da Barra
O Forte de São Julião da Barra constitui o maior e mais completo complexo militar de defesa no estilo Vauban remanescente em Portugal.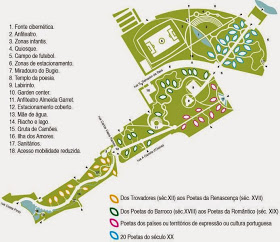 Parque dos Poetas
O Parque dos Poetas é um grande parque urbano e provavelmente um dos mais amplos espaços verdes da Grande Lisboa. É também considerado um "museu ao ar livre" de arte escultórica, o único em Portugal e o maior da Europa. É um espaço, que incorpora poesia, escultura e paisagismo.

Oeiras Marina I Piscina Oceânica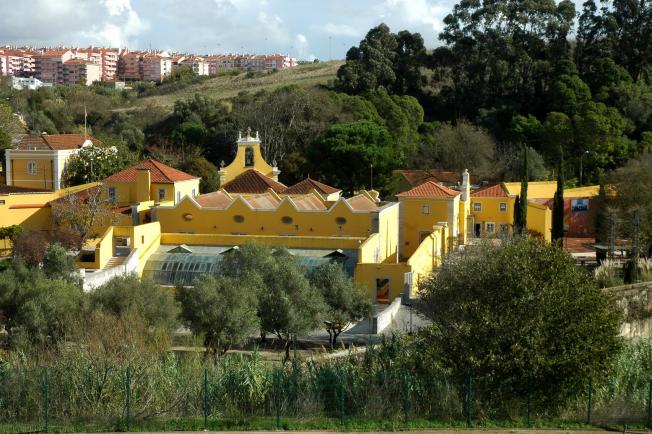 Fábrica da Pólvora da Barcarena
Uma vasta área dedicada à memória (Museu da Pólvora Negra), ao ensino (Universidade Atlântica), e ao contacto com a natureza, são exemplos de harmonia entre o saber, a cultura e o lazer.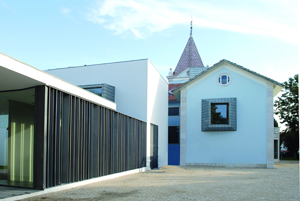 Centro de Arte Manuel de Brito
O Centro de Arte alberga a Colecção Manuel de Brito. Este riquíssimo acervo, fruto do trabalho, empenho e dedicação de Manuel de Brito e de sua família, constitui um dos mais importantes núcleos da arte portuguesa do século XX, contando já com importantes referências da produção artística mais actual. Com efeito, este acervo conta com mais de trezentas obras, de alguns dos mais importantes artistas nacionais, como Paula Rego, Graça Morais, Eduardo Luiz, Menez, Palolo, Eduardo Batarda, Costa Pinheiro, António Dacosta, Júlio Pomar, entre muitos outros. Tendo por base de trabalho as obras protocoladas o Centro tem levado a cabo um programa expositivo assente em núcleos temáticos de carácter temporário que visam dar a conhecer a Colecção partindo de uma abordagem histórica e um programa de actividades conexas de carácter lúdico e educativo no âmbito do projecto de Serviço Educativo e de Animação do CAMB.